Simple. Proven. 3k/mo Action Plan...
"The 3k Ignition System"
"Now you can get to an EASY 3k to 5k/mo online with this SIMPLE step-by-step system + coaching - No experience needed. No list needed. No tech skills needed."



And the results in November 2016?
Even more big paydays!

Turn the "Profit Ignition Key" before the masses.
Only 30 spots for this 3k to 5k/mo system+coaching!
Hey there.
"Simple" Spencer here.
You guys wanted a SIMPLE and surefire 3k/mo system + coaching program?? You got it.
If I had a time machine, I would seriously go back in time and teach myself this EXACT system.
...because I know how much time and headache it would've saved me.
I realize there is a TON of garbage courses out there right now...
And I know how 'sexy' and 'shiny' some of it looks..
Fact is 99% of it won't do anything for your PayPal account. Sorry to say but it won't.
And I want to make sure you avoid all of the pitfalls so that you can get results - life changing RESULTS.
Results like THESE...
And I'm not showing this to brag or boast.
I just want to show you what's POSSIBLE for you when you finally have the right system in your hands.
This 3k Ignition System is that system.
I have tested this system like crazy and it works every single time... and never disappoints.
This is exactly what I'd do if I were about to be on the streets… or if I just wanted to free myself from a 9 to 5 job.
Without this system that PayPal balance would be ZERO instead of $48,000+.
Imagine if you had just 10% of that PayPal balance.
Just $4,800.
What would that do for you and your life right now?
And imagine if you were making just $4,800 per month online.
Would that help your current situation at all?
My guess is it would - and that is why I wanted to put this powerful Workshop+Coaching together.
...so that you too might be able to see a massive increase in your PayPal balance. Once and for ALL.
What's this about exactly guys?
Obviously I can't give away the farm here or else these 'ignition' strategies would lose their effectiveness... but what I can say is:
This has nothing to do with CPA marketing.
Nothing to do with Facebook.
Nothing to do with YouTube or video marketing.
Nothing to do with SEO.
Some of what I reveal in this 3k/mo system you've probably heard of before… But…
With my unique strategies and twists, I'm confident that you've never seen this approach before…
Honestly getting to 3k/mo is so easy with this proven system…
Virtually anyone (even a complete newcomer, no matter their experience or skill level) can now go from ZERO to big profits, fast.
All they gotta do is follow the simple steps that I are laying out in this Workshop+Coaching.
Most other marketers make you wait months to see any kind of results.
Their training is slow and the results are slow …but not here.
I realize most of you want results ASAP…
And that's why I built this and mapped it out in such a way so that you can start getting some amazing results by Week 2.
No need to wait till months and months like other programs out there …
By Week 2, you'll be shocked at how much income can be flowing into your PayPal account.
No petty commissions here and there. This is the REAL deal.
…This is the kind of income that can finally have you saying "adios" to your boss…
It's so easy 3k/mo, 5k/mo or even 10k/mo when you have the right system…
Literally everything you need is in this step-by-step workshop.
With the secrets inside this workshop, you simply cannot lose.
Here's a sneak peek of exactly what's inside:
WEEK 1 – The Prep + Overview
Some of my most powerful (and simple) profit-generating templates and formulas will be revealed in this first week. These templates will make it so easy for you to get started and avoid the roadblocks that many others face. I'll also give you a bird's eye view of the entire 3k/mo system.
WEEK 2 – Push GO & Profit
Why wait until Week 5 and 6 to start making money…? I want you to get your investment back FAST and then some …so that's why I'm going to show you exactly how to start making big life-changing income right here in Week 2.
WEEK 3 – The Job Killer System
The title of this week says it all. You will never think about going back to a 9 to 5 job once you know these powerful secrets… (the exact secrets that the gurus don't want you to know about).
WEEK 4 – Next Level Strategies
This week is all about revving things up and taking your earning potential to the NEXT level. I myself failed to implement these powerful strategies for several years …and I left a TON of money on the table as a result. So the good news is you won't have to worry about leaving money on the table when you know these secrets.
WEEK 5 – The Game Changer
With the secrets revealed in this week, you'll never have to worry about looking for a 9 to 5 job ever again because of how steady your monthly income will soon become.
WEEK 6 – Big Boy Paydays
The training here in Week 6 is what will transform you into a 6 (or even SEVEN) figure per year earner. This training is what separates the wannabes and newbies from those that are really running an online biz right.
As you can see, Week 1 and Week 2 will be the 'fast cash' rounds so that you can quickly recoup your investment.
And Weeks 3 thru 6 will take you to even HIGHER income levels.
And there are no surprises (OTOs or upsells) on the other side.
Just this main product is all you need to easily get to 3k/mo.
And I'm also tossing in these bonuses for you as well:
BONUS 1 – How To Bank Consistent Profits Online For YEARS To Come
BONUS 2 – The #1 Secret To Being A Productivity MACHINE
BONUS 3 – The Two Hidden Forces In Your Online Biz That Will Almost GUARANTEE You Hit 4-5 Figures/mo Online
And I'm not done yet...
I also want to give you...
The '3k Ignition'
POWER Sessions
(VALUE: $997)
You are absolutely going to love these calls...
...because I have lots more insider strategies to share with you on these, which will not be shared in the 6-Week workshop.
These Power Sessions are also fantastic for getting your questions answered from us personally.
Unlike other 'so called Coaching programs out there'... I actually give a damn and are here to get you over any roadblocks that you face.
These 'Power Session' calls alone are easily valued at $997.
---
Note: This $200 OFF special will never be offered again.
Everyone else will be paying 497 and 997 to get access to this Workshop+Coaching.
So 297 is an absolute steal…
You'll never see it this low again. I can promise you that.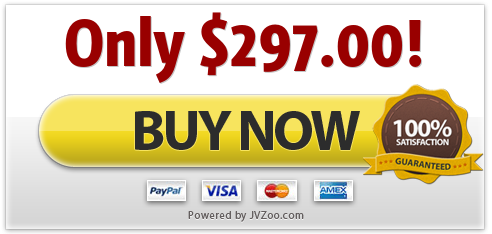 Once the 30 spots are filled, the buy buttons will be removed.
Yes this is a bit of pressure I'm putting on you... but pressure creates DIAMONDS after all. And I want you to become the next 'Diamond success story' that comes from this exclusive group.
I'm super confident you will love this unique 3k/mo system and make a TON of money with it…
And for that reason, I'm offering this...
IRONCLAD "No Hassles"
30-Day Money Back Guarantee
You don't even have to decide if this is for you or not. Simply give it a try and if you aren't making money or you aren't happy with the training, then you can get all your money back. Simple as that.


---
Speaking of guarantees…
I can guarantee that if you do nothing today and you keep doing the same thing you're doing, chances are you'll keep getting the same result.
I've personally generated over $2.7 million online...
Here's 30,224 sales from one of my accounts...
And another 27,000+ sales...
And $796k from this account...
Bottom line is. I get results and I help my students get RESULTS. And you're essentially getting multiple coaches for the price of one... especially with the special discount that I have for you on this page.
You're not learning from some wannabe marketers here.
You'd be learning (and getting mentored) from coaches that are in the trenches and who can actually take you to 3k/mo and higher.
I really want to see you break out of a rut and have BIG success with this simple system.
Grab the $200 off discount before the 30 spots are gone.
And let's help get you to 3k/month ASAP.
I hope to be working with you on the inside,

-Spencer
Lock In Your Spot Before This
$200 OFF Special Expires...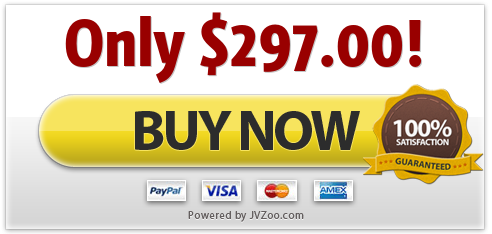 Others will have to pay between $497 and $997 to get into this.
But you get $200 off from this page ONLY.

NOTE: There's NO OTOS or upsells on the other side.
Everything you need to hit the ground running is in this front end offer!